Cascade Branch Location
Branch Hours:
M-F 9:00 am - 5:00 pm
Services and Amenities:
Drive-thru
24-hour ATM
Night drop
Notary public
Spanish speaking staff
Coin counter
Parking available
Bicycle parking available
Branch Manager
Josie Murillo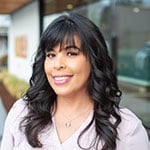 NMLS# 1534869
Asst. Branch Manager
Hector Mendiola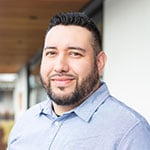 NMLS# 1326669
Real Member Stories
Learn why members like Leo are big fans of "bank locally, live simply" with CCCU Cascade.
Lost or Stolen Cards
If your CCCU Debit or Credit Card has been lost or stolen, please contact us immediately:
If you know your card number please have it ready when you call. Otherwise, our staff will help by verifying your identity.
2023 Holiday Closures
MARTIN LUTHER KING DAY | January 16, 2023
PRESIDENT'S DAY | February 20, 2023
MEMORIAL DAY | May 29, 2023
JUNETEENTH | June 19, 2023
INDEPENDENCE DAY | July 4, 2023
LABOR DAY | September 4, 2023
INDIGENOUS PEOPLES' DAY | October 9, 2023
VETERANS DAY | November 10, 2023
THANKSGIVING DAY | November 23, 2023
THANKSGIVING FRIDAY | November 24, 2023
CHRISTMAS | December 25, 2023
What our members are saying:
"Both Marchi and Karla are exemplary employees! I'm really impressed with your branch. Everything has been relatively seamless so far!"
Julie W.
"My credit score was dinged due to a fraudulent unpaid cable bill. Nick was awesome, finding out the root of its bogusness and giving me advice on how to get it taken off my credit score. He was spectacular!"
Reed B.
"I've belonged to other larger credit unions before this one and - although the atmosphere in them was certainly better than a typical bank - I found the loan services in the other credit unions to be exactly like a normal bank, relying in the end on standard algorithms. This group was the only credit union (or bank) that I encountered where a single person worked with me from start to finish (no separation between sales and loan officer), and the only credit union that really took a careful individual look at assets, history, etc. So...I highly recommend them for both everyday banking and loans."
John C.
How can we help you?
We're here to serve our Hood River community and answer any questions you have, so please don't hesitate to reach out!